Fire Administration |Fire Operations |Safety Officer | Fire Stations | Action Photos | Reserve Program |Public Awareness |Smoke Detectors |Home Exit Drills | History |Events |Email the Fire Department
Recent Events
---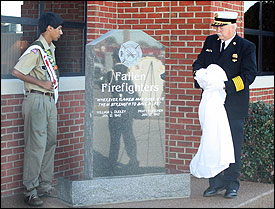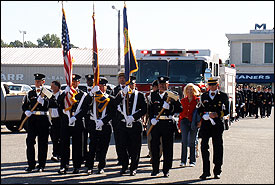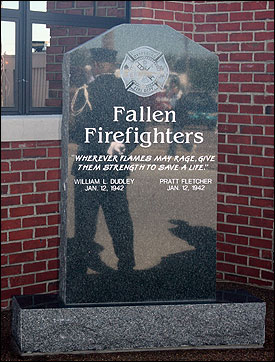 This event was to honor our two firefighters, William L. Dudley and Pratt Fletcher who both died on Jan. 12, 1942
while battling a fire at the Tennessee on Cedar St.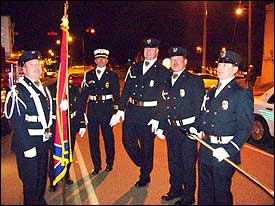 The Fire Dept. Honor guard prepares for parade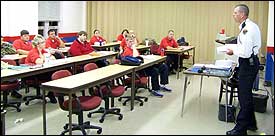 Capt. Burns Talks to the college EMT class about the need for their skills in the fire service.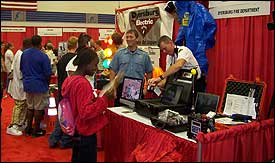 Capt. Burns and F/F Hardin explain about the high tech equipment used in the Fire Service at our annual Job Fair at DSCC.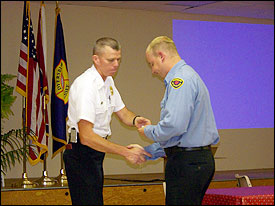 Operator J. Doyle receives an award, presented by Capt. K. Burns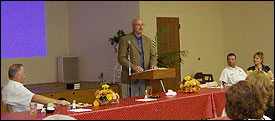 Fire Department Chaplain Joe Wright giving encouragement to the men at a recent banquet